I went to Middlesbrough today, was an early start at 9:ooam! Much too early for me but I was looking forward to seeing my nana!
It was a 2 hr journey there and back so I listened to xmas song off a cd that my Dad was playing in the car! It was very hard to hear sometimes because whenever we are on the motorway - It can be very noisy on my cochlear implant! The roar of the road so I always sit on the left side of the car because then the radio is directly behind to my cochlear implant so I can attempt to hear music during this loud roaring noise! Sometimes it depends on the song being loud. quiet,uptempo, slow tempo etc...
I can just about hear the music over the roaring noise which is good so I hear most of the christmas songs the CD plays! It's taken me some practice!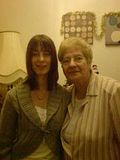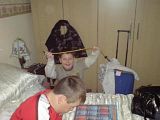 a brand spanking new outfit...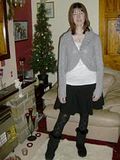 And lots of food and games!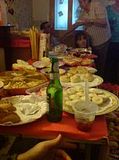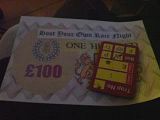 Playing a DVD horse racing game! * its fake money of course!*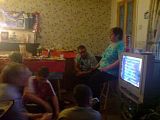 We exchanged our presents and saw lots of houses with lots of christmas lights! It was like going through a winter wonderland! If you want to see any more christmas pics click on any of the pictures to go to my albums!
Not long to Christmas now! It's going to be aceeeee!